Annual conference MACSMIN : Mathematics and Computer Science for Materials Innovation
| | |
| --- | --- |
| | The MACSMIN logo includes the basic examples of the rock-salt cubic crystal, the benzene ring, and a blue wave containing a local maximum and a local minimum. |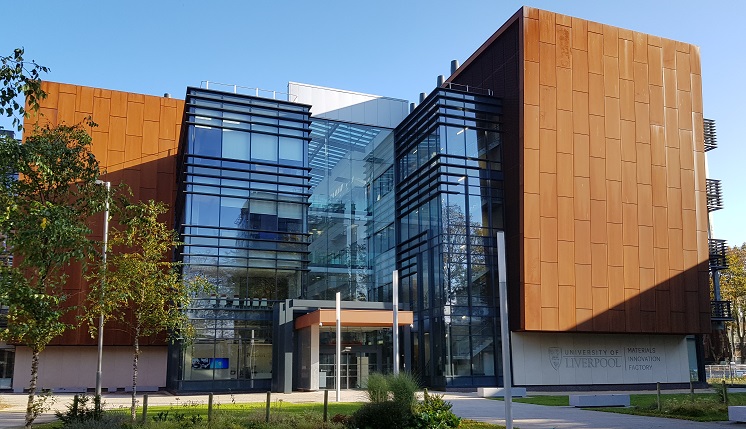 Vision of the annual conference MACSMIN
We aim to create an inter-disciplinary community on the interface between Mathematics, Computer Science, Materials.
A discovery of new materials can be substantially accelerated by using rigorous foundations from Mathematics and justified algorithms from Computer Science, which outperform brute-force blind sampling on powerful supercomputers.
The ultimate goal is a geometry-based inverse design of new materials for industrial applications, for example with the Cambridge Crystallographic Data Centre and IBM Research, to tackle real-life problems such as Climate Emergency.
The conference will have calls for abstracts and posters. Later we plan published proceedings, for example LNCS.
We welcome original contributions with theoretical results or an analysis of algorithms that can potentially help in a discovery and design of materials with desired properties, e.g. the example topics include (and are not limited to)

A new area of Geometric Data Science studying continuous metrics on moduli spaces of data objects
Mathematical Crystallography : symmetries, order, disorder of crystals, quasicrystals, liquid crystals
AI and Statistical Learning : Gaussian processes, Bayesian optimisation, Monte-Carlo sampling
Functional Materials : algorithms for Crystal Structure Prediction (both organic and inorganic).
Back to Top of this page | Back to Home page
The third conference on 5-9 September 2022 (online)
In 2022 the conference will have a more crystallographic focus as the satellite of ECM33 with the title "Mathematics and Computer Science for Materials Innovation: Crystal-Lattice Classifications" co-organized with Prof Mois Aroyo.
More details will be posted later. If you are interested in giving a talk, please e-mail Vitaliy Kurlin.
Back to Top of this page | Back to Home page
MACSMIN on 15-17 September 2021 (online)
MACSMIN 2021 was on Zoom because of too strict Covid rules, many speakers agreed to make their talks public below.
The conference was supported by the Sir Henry Royce Institute for advanced materials research and innovation in the UK, and by the International Union of Crystallography commission on Mathematical and Theoretical Crystallography.
The conference followed the annual meeting of the Centre for Topological Data Analysis on 13-15 September 2021.
Wednesday afternoon 15th September 2021 : all UK times

13.50-14.00 Brief opening by Vitaliy Kurlin
14.00-14.40 Phil Smith. Higher index Voronoi zones of periodic point sets. Video
Abstract. Higher index Voronoi zones of a periodic point set are concentric regions around a fixed centre, where the k-th Voronoi zone consists of all points in Euclidean space that have the centre as their k-th nearest neighbour. As periodic point sets model all solid crystalline materials (crystals), higher Voronoi zones substantially simplified the computation of density functions and helped detect a missing crystal in the Cambridge Structural Database. Despite important applications in crystallography, there was no publicly available algorithm to compute higher Voronoi zones beyond simple lattices or the case k=1 of Voronoi domains. We describe a practical algorithm to compute all Voronoi zones up to a given index k in dimensions two or three for any periodic point set, generalising the case of lattices.
14.50-15.30 Sergey Aksenov. Topological analysis of zeolite-like compounds with mixed frameworks and crystal structure prediction using the approach of OD ("order-disorder") theory. Abstract (pdf). Video
15.40-16.20 Larry Andrews and Herbert Bernstein.
A new, efficient algorithm for measuring the "distance" between unit cells. Abstract (pdf). Video
16.30-17.10 Graeme Day. Molecular crystal energy landscape analysis using the threshold algorithm. Video
Abstract. The prediction of crystal structures is usually performed by searching the energy landscape for local minima, each of which is assumed to correspond to a potential crystal structure. To understand the stability of these predicted structures and possible transitions between structures, we require further information: the energy barriers between structures. We have implemented the Monte Carlo threshold algorithm to sample the energy landscape of molecular crystals and find the energies at which local minima become connected. The presentation will present the method and results that we obtain for a series of polymorphic molecular crystals, using disconnectivity graphs to summarise the structure of the lattice energy landscapes.

Thursday morning 16th September 2021 : tutorials about space groups and the new area of Periodic Geometry

8.30-9.10 Bernd Souvignier. Order in the crystal bin: space-group hierarchy explained.
Abstract. Space groups are classified, according to different criteria, into types, classes, systems and families. Depending on the specific research topic, some of these concepts will be more relevant to the everyday crystallographer than others. Unfortunately, incorrect use of the classification terms often leads to misunderstandings. This talk presents the rationale behind the different classification levels, based on the paper in Journal of Applied Crystallography (2018).
9.20-10.10 Vitaliy Kurlin. The Crystal Isometry Principle justifies a continuous map of periodic crystals. Video
Abstract. More than 150 years ago Mendeleev put all known chemical elements into the same periodic table despite their differences to better understand their similarities. The recent advances in the new area of Periodic Geometry show that replacing any atom by its centre loses no information about a crystal structure, because all resulting periodic point sets remain non-isometric for all known crystals in the Cambridge Structural Database. This Crystal Isometry Principle (CRISP) justifies a map of all known and not yet discovered crystals continuously parameterised by complete isometry invariants. The IUCr congress included the related introductory talks: A unique and continuous code of all periodic crystals (16 min) and Introduction to invariant-based machine learning for periodic crystals (20 min).

10.20-11.00 Matt Bright. Continuous metrics on the space of isometry classes of lattices. Video
Abstract. A periodic lattice in Euclidean space is the infinite set of all integer linear combinations of basis vectors. Any lattice can be generated by infinitely many different bases. Motivated by rigid crystal structures, we consider lattices up to rigid motion or isometry that preserves inter-point distances. Then all isometry classes of lattices form a continuous space. In dimensions two and three this space had several parameterisations, but all past parameters were discontinuous under perturbations in singular cases. We introduce new continuous coordinates (root forms) on the space of lattices and also new metrics satisfying all metric axioms and continuity under all perturbations. The root forms allow visualisations of hundreds of thousands of real crystal lattices from the Cambridge Structural Database for the first time.
11.10-11.50 Dan Widdowson. Pointwise Distance Distributions of a periodic point set. Video
Abstract. The fundamental model of a periodic structure is a periodic set of points considered up to rigid motion or isometry in Euclidean space. The recent work defined the new isometry invariants (density functions), which are continuous under perturbations of points and complete for generic sets in dimension 3. The new work introduces much faster invariants called higher order Pointwise Distance Distributions (PDD). The new PDD invariants are simpler represented by numerical matrices and are also continuous under perturbations important for applications. Completeness of PDD invariants is proved for distance-generic sets in any dimension, which was also confirmed by distinguishing all 229K known molecular organic structures from the world's largest Cambridge Structural Database. This huge experiment took only seven hours on a modest desktop due to the proposed algorithm with a near linear or small polynomial complexity in terms of key input sizes. Most importantly, the above completeness allows one to build a common map of all periodic structures, which are continuously parameterized by PDD and explicitly reconstructible from PDD.
Thursday afternoon 16th September 2021
Friday morning 17th September 2021
8.30-9.10 Mois Aroyo. Structural relationships based on space-group symmetry relations. Abstract (rtf).
9.20-10.50 a round table discussion of research challenges related to the Royce Institute
11.00-11.40 Pawel Dlotko. New invariants of embedded trees and graphs. Video
Abstract. In this talk we will present a collection of invariants of embedded trees and graphs. Most of the talk will focus on so-called Sholl descriptors of embedded trees. Those neuroscience-motivated descriptors allow attachment, to every embedded rooted tree, a function from nonnegative reals to a metric space. A number of such functions is considered, each focusing on different aspects of morphology of a tree so that all together, they cover most of the important aspects of tree structure. The value of this function, at a given x >= 0 is the value of a given descriptor computed on a connected component of a tree, containing the root, restricted to a distance no greater than x from the root. Subsequently, if the time permits, we will propose a number of topological invariants of graphs. In this talk we will focus on neuroscience--motivated examples, but will discuss the possibilities of use of this machinery to analyze material-science data. This is joint work with Ahmad Farhat, Sadok Kallel and Reem Khalil.
Back to Top of this page | Back to Home page
MACSMIN on 7-8 September 2020 (online)
Following the successful series of the past meetings, the first MACSMIN conference was online on 7-8 September 2020 jointly with the 15th meeting of the Applied Geometry and Topology network funded by the London Mathematical Society.
Participants: 13 speakers (2 female), 8 local students (2 female), 2 external students (1 female), 7 others (2 female).
To cover many time zones in the world, we hosted short 25-min talks with 5 min breaks between 14.00-17.30 UK time.
Monday 7th September 2020 between 14.00-17.30 UK time

13.55-14.00 A brief opening by Vitaliy Kurlin (Materials Innovation Factory, Liverpool)
14.00-14.25 Ron Lifshitz (Condensed Matter Physics, Tel Aviv University)
Title: Aperiodic Crystals: How is that even possible? Video
Abstract: For over a century it was understood that crystals were a form of matter in which the atomic constituents were ordered periodically. In the late 1960s it started to become evident that long-range order survives, even when the periodicity is removed via incommensurate modulations, or the intergrowth of two or more crystals with incommensurate periodicities. Yet, it was only in 1982, with Shechtman's discovery of quasicrystals, that the periodicity paradigm had to be fully abandoned and the notion of crystallinity had to be redefined. As time permits, I will briefly explain some of the basic notions of aperiodic crystals: What does it mean to have long-range order without periodicity? What does an aperiodic crystal look like? How can we model such crystals? What do we really mean when we say that a crystal has a certain rotational symmetry? Can we still talk about point groups, space groups, and systematic extinctions? What happens to Goldstone modes and topological defects? Further reading:
R. Lifshitz, "What is a crystal?" Z. Kristallogr. 222 (2007) 313.
R. Lifshitz, "Quasicrystals: A matter of definition." Foundations of Physics 33 (2003) 1703.
R. Lifshitz, "Symmetry breaking and order in the age of quasicrystals." Isr. J. Chem. 51 (2011) 1156.
R. Lifshitz, "Theory of color symmetry for periodic and quasiperiodic crystals." Rev. Mod. Phys. 69 (1997) 1181.
14.30-14.55 Uwe Grimm (Aperiodic order and quasicrystals, Open University, UK)
Title: A new approach to diffraction for inflation-invariant model sets. Video
Abstract: I will introduce the standard example in aperiodic order, the Fibonacci chain, which possesses both an inflation and a cut and project (model set) description. For model sets, the diffraction can be computed as an integral over the characteristic function of the window, which works well as long as the window is simple, as in the Fibonacci case where the window is just an interval. The inflation structure can be used to derive an alternative approach to compute the diffraction, based on a renormalisation argument that exploits the self-similarity of the structure. It provides a method that can be applied to model sets with a more complex window, in particular in the common situation where the window has a fractal boundary. Some examples will be shown, which are obtained for two-dimensional generalisations of the Fibonacci system.
15.00-15.25 Jean-Guillaume Eon (Graph theory in crystallography, Instituto de Quimica, Brazil).
Title : Combinatorial aspects of Lowenstein's avoidance rule in aluminosilicates. Abstract (pdf).
15.30-16.00 break
16.00-16.25 Graeme Day (Computational Chemistry, Southampton, UK)
Title: An introduction to molecular crystal structure prediction. Video
Abstract:The talk will outline the global energy minimisation approach to crystal structure prediction and its applications to molecular crystals. I will review the methods used in exploring the enegy landscape for stable crystal structures, and for assessing their relative thermodynamic stabilities, highlighting the complexity of the search space and challenges in obtaining reliable energy ranking of structures. The talk will highlight the current challenges in the field of crystal structure prediction in both the generation of structures and analysis of datasets.
16.30-16.55 Angeles Pulido (Materials Science team, Cambridge Crystallographic Data Centre)
Title: Role of computed solid form landscapes in functional materials design and development.
Abstract: I will illustrate the consequences of flawed materials development in areas such as drug development; and how differences in molecule arrangement in the solid-state might lead to drastic changes in materials properties. We will discuss which is the role predicted solid form landscapes can play into computer-aid functional materials design, and how computational approaches might assist in minimizing risks during the materials development processes. We will look at some of the approaches used to understand similarities and differences between the different solid forms of a given molecule and why it's still so challenging to compare organic molecular crystals. Also, I would like to visit the long-standing challenge of differentiating between putative and synthetically accessible crystal forms on a solid form landscape, and how computational approaches could inform experiments.
17.00-17.25 Herbert Bernstein and Larry Andrews (Mathematical Crystallography, Ronin Institute, US). Video
Title : Metric spaces for comparing lattices; walking on a ripply surface in six or more dimensions. Abstract (pdf). Slides.

Tuesday 8th September 2020 between 14.00-17.30 UK time

14.00-14.25 Herbert Edelsbrunner (Computational Geometry, IST Austria)
Title. The Density Fingerprint of a Periodic Set. Video
Abstract. Adding a lattice to a finite set, we get a periodic set, which in 3 dimensions models crystalline materials. The k-th density function maps a radius r to the portion of space covered by exactly k balls of radius r centered at the points. We propose the vector of density functions as a fingerprint of a periodic set. It is clearly invariant under rigid motions, it is stable under perturbations (talk by Teresa Heiss), and we still have some faint hope that it is complete. Furthermore, there are fast algorithms computing it for a given periodic set (talk by Phil Smith).
14.30-14.55 Phil Smith (Materials Innovation Factory, Liverpool).
Title. Computations of Density Fingerprint Via Brillouin Zones. Video
Abstract. Continuing on the topic of density functions, this talk will focus on their computations. In particular, we will introduce the concept of Brillouin zones, explain their link to density functions and thus how they can be used to provide a more elegant way of computing these functions than any brute-force approach. We will finish by looking at how computations of density functions have been applied to a real-world crystal dataset and the encouraging results of this.
15.00-15.25 Teresa Heiss (Computational Geometry, IST Austria)
Title. Stability of the Density Fingerprint. Video
Abstract. In my talk I will prove Lipschitz stability of the density fingerprint (defined in the previous talk by Herbert Edelsbrunner). In other words, perturbing every atom of a crystal by at most delta will change the density fingerprint by at most a Lipschitz constant times delta when choosing an appropriate metric between density fingerprints. Stability is an important property to make a crystal-invariant useful in real life (where the position of atoms can be measured only up to a certain precision): Two different (noisy) measurements of the same crystal should get similar invariants assigned. Joint work with Herbert Edelsbrunner, Vitaliy Kurlin, Phil Smith and Mathijs Wintraecken.
15.30-16.00 break
16.00-16.25 Matt Bright (Materials Innovation Factory, Liverpool).
Title. Introduction to Periodic Topology.
Abstract. We consider an infinite collection of lines and circles whose embedding in three dimensions maps to itself under periodic translations in one, two or three linearly independent directions. Finite representation of such structures requires selection of a unit cell, which is not unique. Topological classification should therefore be up to both deformation of the ambient space and changes in unit cell selection - this notion of periodic isotopy will be the key tool used to study real world examples of periodic structures such as textiles and crystals.
16.30-16.55 Vitaliy Kurlin (Materials Innovation Factory, Liverpool).
Title. Introduction to Periodic Geometry. Video
Abstract. A periodic crystal is modeled as a periodic set of zero-sized points in 3-space. Such a periodic set is usually given by a unit cell (a parallelepiped defined by 3 edge-lengths and 3 angles) and a motif of points with fractional coordinates in this cell. Representing a crystal as a unit cell plus a motif is highly ambiguous. Hence a reliable comparison of rigid crystals should be based on isometry invariants that are preserved under any rigid motions, hence are independent of a unit cell and a motif. The talk will state conditions for a stable and complete isometry classification of periodic crystals that can accelerate materials discovery.
17.00-17.25 Marco Mosca (Materials Innovation Factory, Liverpool).
Title. Average Minimum Distances are stable isometry invariants of a periodic crystal. Video
Abstract. The talk introduces the infinite sequence of isometry invariants called the Average Minimum Distances (AMDs). The k-th AMD is the k-th distance from a point to its k-th nearest neighbour within the infinite crystal, averaged over all points in a given motif. The AMDs are provably stable under perturbations and have continuously quantified similarities between 5679 crystals based on a single T2 molecule in the 2017 Nature paper.
Back to Top of this page | Back to Home page
History of the MACSMIN : past workshops and symposia
Since 2016 we have organised several workshops in Applied Geometry and Topology :
Back to Top of this page | Back to Home page