MIF++ is the interdisciplinary seminar organised by the DSTA group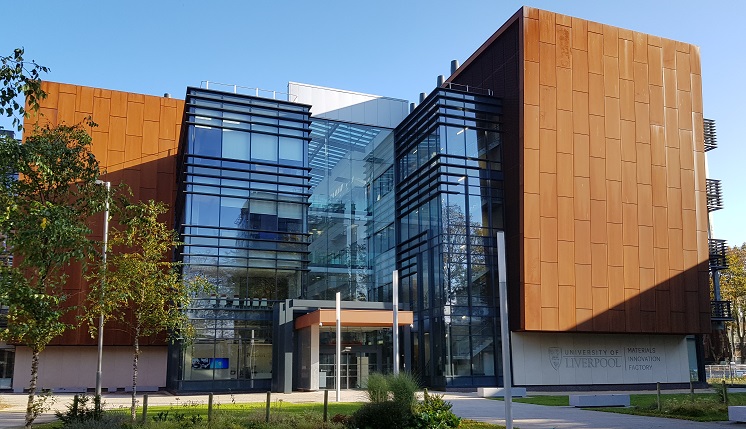 Vision of the MIF++ seminar : enrich materials science with mathematics
The Materials Innovation Factory (MIF) is the £82M research institute, which was officially opened in 2018.
The vision is to provide collaborative opportunities for colleagues on the interfaces of mathematics and materials.
Before Covid, the MIF++ seminar was run for 2 hours including a talk combined with lunch and informal discussions.
The lunch was free and should be well-deserved, so it comes one hour after the start to make all discussions easier.
The aim is to connect colleagues, who are experts from different areas and would like to start a joint research project.
Since March 2020, the MIF++ seminar is on zoom for 45-50 min plus 10-15 min for questions, no free lunch online, sorry.
Back to Top of this page | Back to Home page
Style of network seminars and who is welcome to participate and contribute
An initial presentation should be self-contained and understandable to non-experts, aimed at first year undergraduates.
A chemist (in a broad sense including chemical engineering and physical chemistry) could first explain basic concepts and then introduce a real problem, where computational methods can potentially help, and describe the state-of-the-art.
A computational expert (computer science, mathematics, electrical engineering) could similarly start from basic concepts and explain their methods on toy examples, also describe types of real data that can be processed by their methods.
Since September 2021 our group presents advances in a new area of Geometric Data Science every month on average.
Back to Top of this page | Back to Home page
Network seminars (in the reverse chronological order) : 2023 | 2022 | 2021 | 2020 | 2019
If you would like to participate in the MIF++ seminar, please e-mail.
Back to All seminars | Back to Top of this page | Back to Home page
Back to All seminars | Back to Top of this page | Back to Home page
Back to All seminars | Back to Top of this page | Back to Home page
Back to All seminars | Back to Top of this page | Back to Home page
Back to Top of this page | Back to Home page