Mathematics and Computer Science for Materials Innovation 2023:
4th MACSMIN focuses on continuous crystallography and geometry of proteins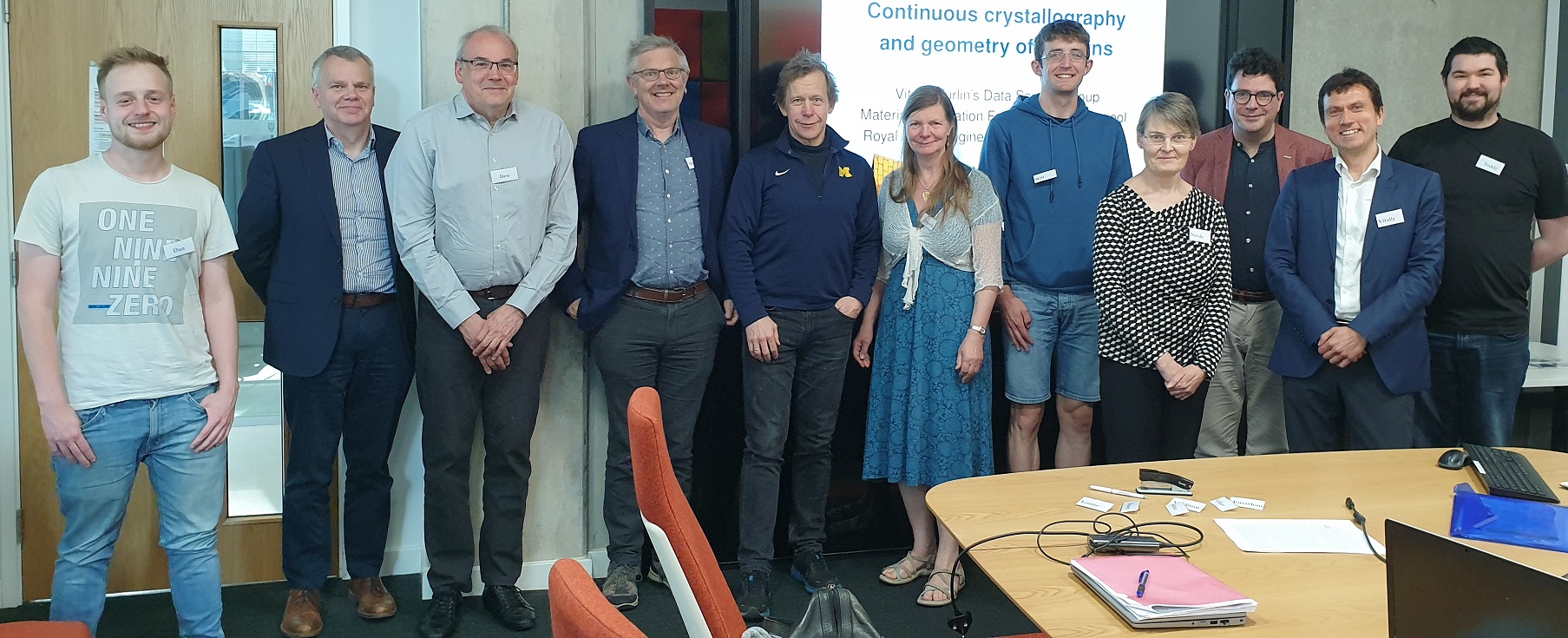 From left to right:
Dan Widdowson
, Mike Hoyland (IUCr),
Ben Leimkuhler
(Edinburgh),
Simon Billinge
(Columbia),
Nick Kotov
(U Michigan),
Elspeth Garman
(Oxford),
Will Jeffcott
, Nicola Ashcroft (IUCr),
Matt Bright
, Vitaliy Kurlin,
Teddy McManus
.
Invited speakers who came in person
Invited speakers who gave zoom talks
Tutorials about Geometric Data Science studing geometry on moduli spaces of finite and periodic structures:

Vitaliy Kurlin. Introduction to Continuous Crystallography and Geometry of Proteins.
Dan Widdowson. Continuous invariant-based maps of the crystal universe.
Matt Bright. Continuous chiral distances for 2-dimensional lattices.

We invited to participate in-person and had a modest budget to cover travel and accommodation of invited speakers. However, since many colleagues have other important committments, invited talks over zoom were also arranged.
Travel information : venue, accommodation, trains, flights
Back to Top of this page | Back to MACSMIN | Back to Home page
Back to Top of this page | Back to MACSMIN | Back to Home page